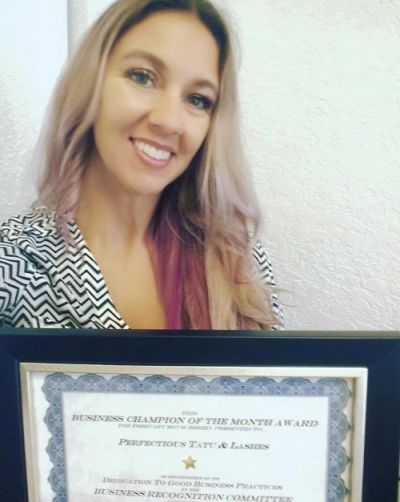 Hello and thanks for checking out my Permanent Makeup website! My name is Cheryl Welford and I had been in the medical field for 10 years as a C.C.A. and have now had the calling to have a business in the area of helping people look their best all of the time!
I am motivated to take the time personally to be sure that you are comfortable and absolutely satisfied with the permanent makeup decision of your choosing.
---
I am the most up to date Certified, Licensed and Insured Permanent Makeup Specialist in this area. I carefully select and use only the finest tools and products available and constantly further my education to learn cutting-edge techniques.
I strive to help women feel confident and look picture-perfect everyday with natural-looking permanent makeup that enhances their facial features. My soft yet elegant accenting suits the most discerning tastes and the colors and shapes I use are designed to blend into your face in a natural, subtle way. If more of a makeup look is desired additional appointments can be made to achieve those results.
From initial consultations to procedures and after-care, I endeavor to build relationships with my clients, keeping them informed and confident in their appearance. When we meet, I'll take the time to answers any questions you may have, and I'll ensure your experience is as relaxed and comfortable as possible. We will discuss all available color and style options and advise on the perfect design options to compliment you. After all, my focus is to provide you with a level of service and professionalism that is unparalleled in the field of permanent cosmetics.
Give me a call and lets get you looking and feeling great every moment of the day!
I am looking forward to adding you and your friends and family to my client list and hope to make more friends along the way too!
Below are a few of my credentials I hope to hear from you soon and be sure to follow me on Facebook, Instagram and Twitter there will always be updated pictures, posted events and shows that Perfectious Tatu will be attending, promoting or sponsoring.
Department of Health License # 05-44-1431395
Bloodborne Pathogen Certification # 2012171
Insured by ZEM Insurance/Forever Beautiful since 2011