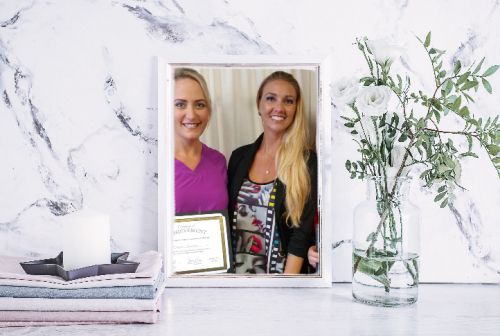 NEXT CLASSES:
June 28th & 29th 2021
*June class is full
This is a small group workshop with limited space. Students are accepted on a FIRST COME FIRST SERVE basis.
This is a great time to be in the field of permanent makeup! With the correct training you could make up to $300 or more per client in this industry!!
Our Workshop is 16 to 20 hours of training with both verbal and Hands-On activities. In this workshop, we focus on a full curriculum of studies including color theory, biohazard, cross contamination and more. You even have the opportunity to participate on live models. This is something that most courses do not offer.
You will leave with a Certificate of Completion for Permanent Makeup Tattooing and Microblading Services, a microblading kit, permanent makeup machine and pigments, supplies (over $600 worth!) and professional contacts for further assistance if needed.
This Workshop is specifically designed to help you jump start your permanent makeup career! Are you Ready?
Before the Workshop there are few things that must be completed.
1. Must be 21 or older
2. Must have proof of High School Diploma Equivalent
3. Must have Blood Borne Pathogens Certificate
4. Must have State of Florida Tattoo Artist License (because we work on live models!)
5. Must have Tattoo Artist Insurance coverage
PLEASE DON'T BE DISCOURAGED IF YOU DON'T HAVE THESE ITEMS YET !!!
I can assist you in getting everything you need. It is very simple and everything can be done online for the above requirements.
Are you ready to take the proper steps to further a career in one of the top paying, fun and beauty making industries? Let's make it happen.
Your 2 day Permanenet Makeup Certification Workshop with all the take home listed above will get you started in your own career independently or with a salon.
Fee for this workshop is $3500.
Partial non-refundable payment of $500 is due immediately following your proof of licensure as listed above and asap to hold your place in the workshop.
This is a small group workshop and is limited for students and is FIRST COME FIRST SERVE. This helps us to give you 100% attention and focus so you complete the course feeling fully confident and ready to proceed with a career.
Its easier than you think and I can not wait to help you experience the permanent makeup industry !!
Did you know... You could pay off this class in 2 weeks of your career!!
---
1) Follow this link to get your Bloodborne Pathogens Certificate and Tattoo Artist Licensure. (Link)
2) After BBP and Tattoo License has been issued (after taking the course you will receive immediate email with certificates) please contact me and make your deposit payment. 321-426-5302
3) Apprenticeship Programs are available at anytime after you have completed the course to help you get further qualified and efficient. At 100 hours of Apprenticeship you will receive a Certificate of Completion which will then lead you to the most reputable company's that offer insurance coverage.